Our regular Service of Worship is at 9.00am each Sunday.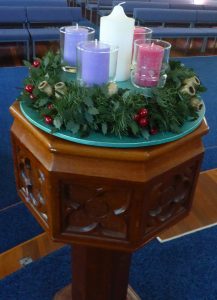 Holy Communion is celebrated on the 1st Sunday each month.
The Service is videoed each week making it available for those not able to be present.
Our children are included in Worship but enjoy a special time of their own as well.
Morning Tea, following Worship is a great time for fellowship and connecting with others.
On occasions this extends into lunch with a BBQ or shared meal.
We also conduct Sunday services in a number of Retirement Homes in Nambour with our Minister, plus retired Ministers & lay groups leading week by week.
A Holy Communion Service is held monthly at Rotary Garden Village and we also take our turn in the Ecumenical Friday Chapel Services at Sundale.
Music is an important part of our worship and we are fortunate to have a number of musicians as well as the occasional choral presentation.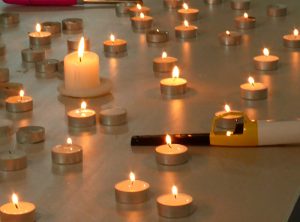 Christmas & Easter are special times in our worship calendar:-
At Christmas –
Christmas Eve – 7.00pm with a Service of carols & candles
Christmas Day – 7.00am when we celebrate the birth of Jesus.