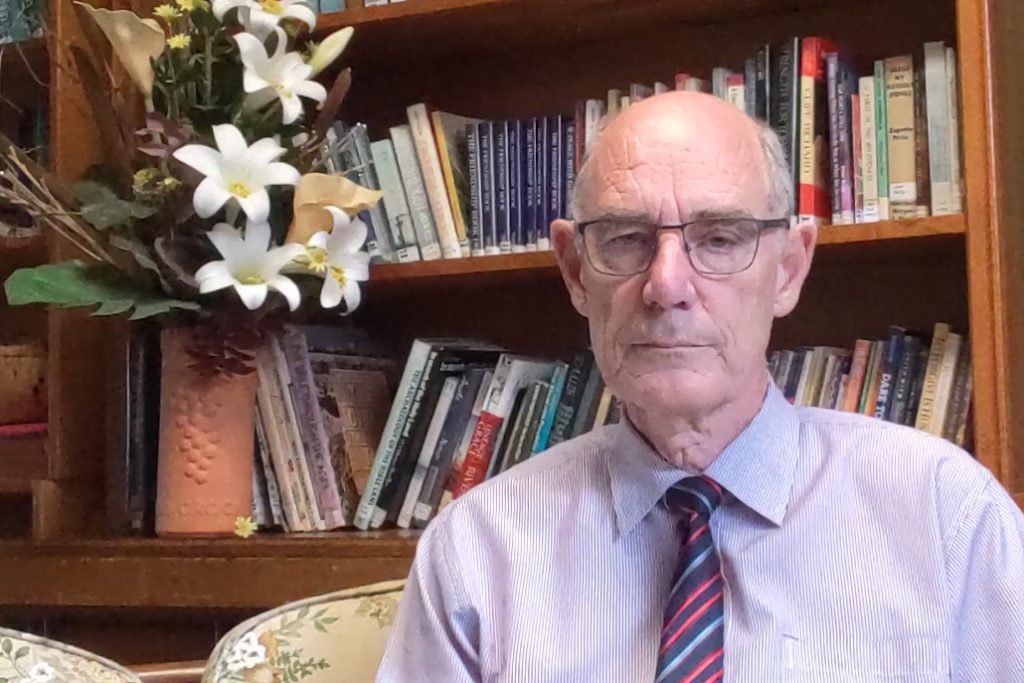 Rev Ian Stehbens has a very strong commitment to ministry of the 'whole body of Christ' and therefore seeks to equip and release Christians to use their gifts, so that the congregation becomes an authentic, evangelistic and therapeutic community from which diverse ministries emerge.He commenced ministry leadership at Nambour in 2019, and has intentionally guided and pastored our congregation through the COVID-19 period in 2020. He is a welcoming pastor, enthusiastic Bible teacher, and experienced peacebuilder.

Ian comes from a rural childhood in Imbil, where he was nurtured by a loving Methodist community that developed his trust in Jesus Christ, a concern for refugees, a love for the environment, and a deep appreciation of the value of community. Ian has qualifications in education, geography, health ecology, and theology. His professional life began as a teacher in Queensland secondary schools for more than 20 years, before he and his wife Margaret were both called into ministry and ordained in the Uniting Church in 1990. He has served in pastoral ministry at Laidley, then as Principal of Alan Walker College in Sydney (1995-2009) which involved providing training for national leaders of church and state across the Asia-Pacific Region. Subsequently, he served in Tonga, Pakistan and Burundi.
During pastoral ministry, he initiated a number of new congregations and established Peacebuilders International which specialised in the training of national leaders to be able to transform conflicts and end wars or to chose non-violent responses to violence.
Margaret and Ian have a family of 3 children which now extends to their first great grandchildren. They love learning, their recreational interests include genealogy, gardening, writing, and working to ensure the catchment in which they reside is well managed and appreciated.