Home Bible Study Group will be meeting again this year
with the first get together this

at the Church in the downstairs room.
From 9.30AM and everyone is welcome to come along.
Church Activities
Home Group:

Meets each Tuesday at 9AM in a private home.
Contact: Dawn – 5441 1235
Craft Group:

Meets on 1st, 3rd & 5th Thursdays each month at 9AM.
Folk bring their own craft and happily enjoy the friendship over a cuppa.
Contact: Helen – 5441 4260
Nambour Adult Fellowship Group:

Adult Fellowship Thursday at 9.30AM downstairs rooms. We follow Covid-19 protocols, so everyone is welcome.
We meet on 4th Thursday each month at 9AM in our Church hall. This is open to everyone and a program of social outings and Guest speakers is arranged. Contact: Lyn – 5479 5785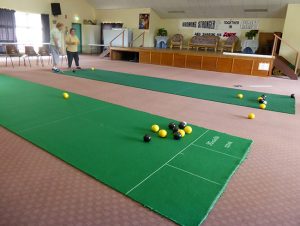 Bowls Groups:
Tuesday at 9AM
Wednesday 1PM
Contact:
Doug & June – 5441 3329
COMMUNITY
We are very much part of the local community and our members are involved in many different areas right across the life of our community.
Schools
.
The Uniting Church Award is presented at the Nambour State College Awards Night and Year 6 Graduation to students who demonstrate an inspirational ability to arise above personal challenges.
Mission Focus

Each month we support our 'Mission Focus' projects
Lent Event
Frontier Services
The Shack in Nambour
School Chaplains
Women's Shelters in Nambour
Biggest Morning Tea and the Act for Peace Christmas Bowl.
Our Hall is used and appreciated by many community groups
Nambour Probus,
Sunshine Coast Linus Group,
Narcotics Australia
Alcoholics Anonymous
Nambour Orchid Society
Sunshine Coast Floral Art Group
Wesley Mission Queensland
Nambour State College
Nambour Garden Club