Reflections Gallery Montville Uniting Church,
from Monday 31st August through September and October, the Gallery will be hosting a series of photographs by Graham Warne, around the theme
"Deep Stillness of the Silent Inland"
(based on the song by Julie Perrin) .
The display is open from 10 a.m. weekdays. You would be most welcome to visit, and there's no charge! Good coffee shops in close proximity!
DEEP ROOTS
One thing has become very obvious during this current Covid pandemic: many people are really struggling to
find inner contentment in isolation or lockdown, needing constant emotional stimulation through alcohol, partying, or travel 'somewhere else' (anywhere!), in order to survive.
Others, however, have found themselves content with
being shut in, and have even found creative ways to make life enjoyable and satisfying.
Many years ago, when contemporary music was having a revival in the churches (1970's), a song which grabbed our attention was the "Tree Song", by Evie Karlsson (Tornquist).
The song looks at a tree and asks,
"How do you stand so tall and strong...?", to which the refrain responds: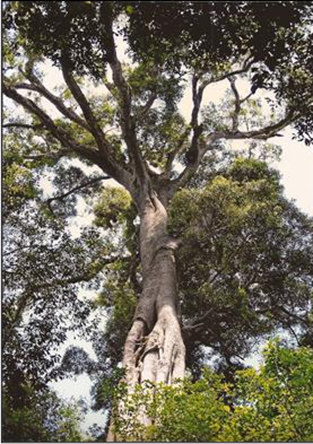 I have roots going down to the water,
I've got leaves growing up to the sunshine,
And the fruit that I bear, is the sign of life in me. I am shade from the hot summer sundown,
I am rest for the birds of the heavens,
I'm becoming what the Lord of trees has meant me to be,
A strong young tree!
Tree Song by Evie Karlsson.
It's still accessible on Youtube and Utube!
Roots! Deep roots: that's the secret! The Psalmist knew it! Psalm 1, which sets the tone for the whole book which follows, begins with the positive affirmation that "Blessed are those who... find joy in obeying the law of the Lord.
They are like trees that grow beside a stream, and bear fruit at the right time, and whose leaves do not dry up" (Ps 1:2, 3). These people do not follow the advice of an ungodly crowd, or join the company of the populace who have no place for God (v.1). No, they have deep roots, drawing inner nourishment from eternal aquifer, a source of unfailing refreshment.
The Apostle Paul prayed that Christians at Ephesus and Colossae might be "rooted and grounded in love" (Ephes 3:17) and "rooted in him and built on him and held firm by the faith you have been
taught" (Coloss 2:7, Jerusalem Bible). Our spiritual roots are in Christ!
Some arborists have pointed out that when one looks at a tree, you need to realise that there may be as much growth under the ground as there is above it (a bit like an iceberg)! So there's a challenge! How extensive is our root system? Do we have hidden resources on which we can draw in a time of crisis? What nourishes our souls? (Bible? Prayer? Meditation? Worship? Testimony? Inspirational reading? Daily Bread?)
The next time you see someone flourishing when others around are faltering under stress, ask
yourself, What is their inner source of strength? Look carefully: you can be sure that underlying their resilience and courage is a hidden source of never-ending nurture, in the Eternal God.
Rev Graham Warne
Friends of the Reflection Gallery
"Reflecting faith's experience"
An activity of the Montville Uniting Church
Hi there, friend of the gallery,
Through the mists of covid-induced restrictions, a cheery, "Hello". The gallery is still open, and the church is continuing to provide a place of respite and reflection for those who enter. As part of our church's covid plan, we take care to clean the seats and hard surfaces daily while extra weekly professional cleaning is also in place.
The walls have been adorned with Laura McDade's Cross Closeups through July and August, and we are very grateful for her help in presenting this material for display.
We have now installed Graham Warne's series of photographs illustrating Julie Perrin's hymn, For You Deep Stillness of the Silent Inland. The author has given permission for the words of her song to be reproduced and illustrated in this way. I am sure that those who view the photos and take time to read the words of the song and Graham's associated prayers will find a word here for them.
Graham writes, "Lord, from the frantic, frenetic busyness of our crowded lives, we seek your stillness, peace at the very centre, at the core of our being."
You can listen to the song as sung by Robin and Dorothy Mann on Youtube. Robin wrote the music. Just put For You, Deep Stillness in your browser.
This is the second time that Graham has contributed photos for display in the Reflection Gallery. Formerly a Church of Christ Minister, he and his wife, Jeanette, now live at Palmwoods and are members of the Nambour Uniting Church. Thank you, Graham
Opening time continues to be 10 to 3 each day. Let me know if you want to visit at another time.
Please continue to pray for the gallery, for the people who visit it and for those who open and close the church each day.
Live in the grace of God, I pray.
Ron Potter
Curator
Church Activities
Home Group:
Meets each Tuesday at 9AM in a private home.
Contact: Dawn - 5441 1235
Craft Group:
Meets on 1st, 3rd & 5th Thursdays each month at 9AM.
Folk bring their own craft and happily enjoy the friendship over a cuppa.
Contact: Helen – 5441 4260
Nambour Adult Fellowship Group:
Adult Fellowship Thursday at 9.30AM downstairs rooms. We follow Covid-19 protocols, so everyone is welcome.
We meet on 4th Thursday each month at 9AM in our Church hall. This is open to everyone and a program of social outings and Guest speakers is arranged. Contact: Lyn - 5479 5785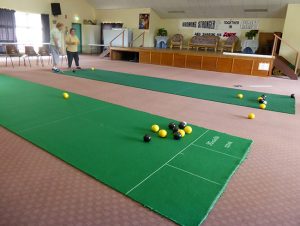 Bowls Groups:
Tuesday at 9AM
Wednesday 1PM
Contact:
Doug & June – 5441 3329
COMMUNITY
We are very much part of the local community and our members are involved in many different areas right across the life of our community.
Schools
In our position opposite the Nambour State College we are able to offer support to the children through a weekly Breakfast, support for the local Chaplains and some financial support for families in need.
The Uniting Church Awards is presented at the Nambour State College Awards Night and Year 6 Graduation to students who demonstrate an inspirational ability to arise above personal challenges.
Mission Focus
Each month we support our 'Mission Focus' projects
Lent Event
Frontier Services
The Shack in Nambour
School Chaplains
Women's Shelters in Nambour
Biggest Morning Tea and the Act for Peace Christmas Bowl.
Our Hall is used and appreciated by many community groups
Nambour Probus,
Sunshine Coast Linus Group,
Narcotics Australia
Alcoholics Anonymous
Nambour Garden Club
Nambour Orchid Society
Sunshine Coast Floral Art Group
Wesley Mission Queensland
Nambour State College